Welcome to our new website!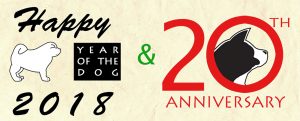 To help celebrate the Year of the Dog and our own 20th Anniversary, MARS is pleased to welcome you to our new website. Whether you are looking to adopt or foster one of our orphans, find out how to help, or just learn more about the breed, we are glad you are here and hope you will find what you need. We've posted some more new features with links below to help you get started. If you have questions or comments or need assistance, please don't hesitate to contact us.
What's New
Mobile friendly – view the MARS website from any device
We've made it easier for you to learn about our adoptable dogs. From any of our MARS Orphans' pages, you can now get more information about that dog, sponsor the dog, start an application to adopt that dog, share the dog with someone else and more.
Online forms – securely fill out our adoption and foster applications online
Support MARS by shopping in our store – all of our Etsy and Zazzle products can now be viewed from our website. Is there an easier way to support the Akitas you love?
Get help – with dedicated contact forms for shelter liaisons and owners needing assistance and some great resources to help Akita owners, we've made it easier to get help when you need it.
Information for Adopters – find out whether an Akita is right for you and get help choosing a new best friend and integrating him or her into your life and home
Sharing tools – share MARS orphans or articles on Facebook and Twitter or via SMS or email
Training and Care section – full of information to help new or potential Akita owners
Search our site – click the magnifying glass icon in the header if you are looking for something specific
About MARS 20th Anniversary
Founded in approximately 1977, we are one of the original Akita rescue groups operating in the United States. In 1998, we absorbed Akita Owners Rescue Foundation (AORF) to become a freestanding entity and this year we are celebrating our 20th anniversary as MARS. We have proudly placed over 900 Akitas in forever homes!