Hubble thanks you for your support!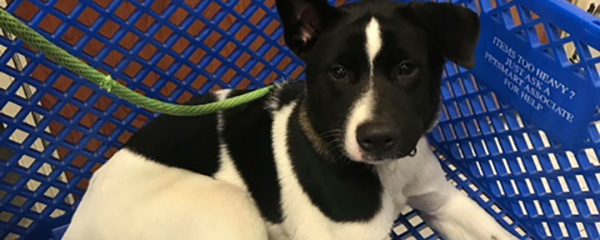 Hubble's Gratitude –
Hubble, formerly called Maximus and renamed by his caring vet techs, is a four-month-old pup that was brought to a clinic with inches of his intestines prolapsed. He was brought in by his owner to be euthanized and his breeder was giving the owner a replacement pup. The vet immediately contacted MARS, knowing this pup needed immediate care that was beyond her expertise. We were able to get him to a VCA clinic in Savoy, Illinois whose director, Dr, Dwayne Dust, performed extensive surgery to save his life and removed several inches of colon and intestines. This was on Friday the 13th and pictures of this fighter were taken on the 14th.
A long time friend and MARS member and a vet tech herself has offered to foster this boy. We are all so thankful to everyone for their prayers and support. Look at what that support has achieved! Hubble, you have a bit of a road ahead but somehow we feel you will make it a smooth journey.
If you would like to help with the cost of Hubble's surgery and ongoing care, please consider a donation to MARS.