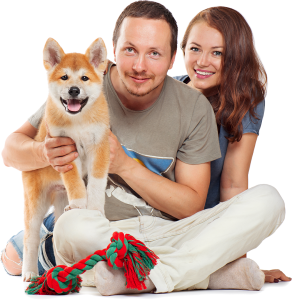 When choosing a dog or puppy of any breed, please do your homework. Take time to research the strengths and weaknesses of the breed, especially health and temperament. Read the information on this site and others provided here.
If you decide you want to rescue an orphan, contact us. We can either help you directly, or we can link you to local qualified rescue organizations closer to you. MARS and our sister rescue organizations can help you find your new forever friend.
If you decide you want a purebred dog or pup, talk to reputable breeders, who know more than anyone else about the breed. They work to improve the health and strength of the breed and don't take large profits from the sale of dogs. Remember that your new dog will almost certainly NOT be like your old dog, so think carefully about the behavior you need instead of the looks you prefer.
Above all, please DON'T SHOP for a dog from a pet store or online seller – or any breeder who won't let you visit their dogs. People selling puppies in these ways frequently don't test their dogs for genetic or physical problems or temperament issues. And they rarely stand behind the dog you take home. This means you are stuck with the heartache and large medical bills from critical genetic illnesses. Remember, a good match to your perfect companion is worth its weight in gold. More resources to get you started are available from the Akita Club of America.
Adopting from MARS
Adopting an Akita from MARS is not difficult but requires you to provide us with information on you and your home situation. We require a home check by a MARS representative, plus vet and personal references. Once you are approved to adopt, we look forward to your personal visit to meet one or more of our orphans. Detailed information on our adoption process, and links to our current orphans are here:
To learn more about our Akitas, or to reach us with questions, please contact us.